Impress with the slideshow of your life
FotoMagico® is an exceptional software application that empowers photographers, visual storytellers, and professionals to create captivating multimedia presentations with ease. Whether you're a seasoned user or a newcomer to the world of FotoMagico, this comprehensive manual will serve as your trusted guide to harness the full potential of this powerful tool.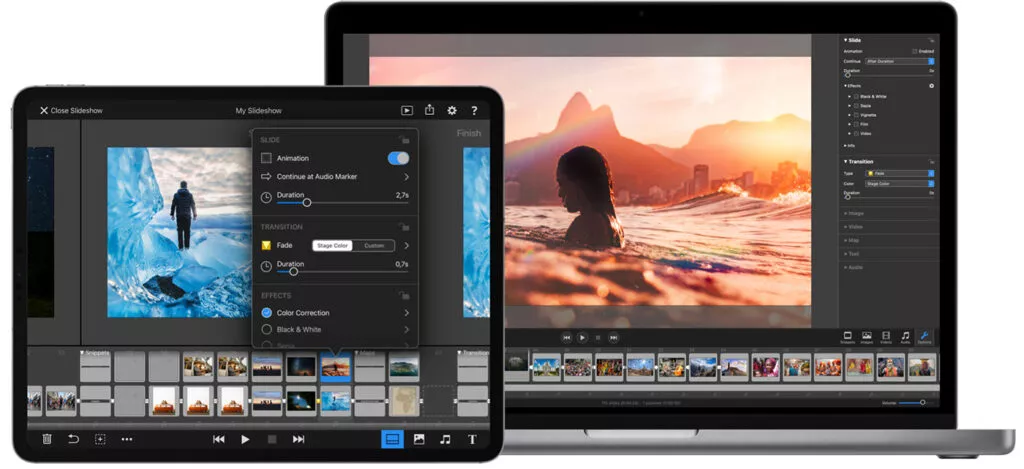 With FotoMagico, you can seamlessly combine photos, videos, text, and music to craft visually stunning slideshows and presentations that will leave a lasting impression on your audience. From mastering the fundamentals to exploring advanced techniques, this manual will walk you through every step, providing valuable insights, tips, and instructions along the way. Get ready to unlock your creativity and transform your visual storytelling with FotoMagico
FotoMagico: Unleash Your Storytelling Potential
Designed as a versatile storytelling tool for all, FotoMagico allows you to seamlessly combine images, videos, maps, text, audio, and "snippets," pre-defined components, to craft your unique narrative.
Presenting your slideshow live to an audience is a key feature of FotoMagico. You have the flexibility to present your slideshows directly on your computer or connect to an external screen or projector using cables or AirPlay. For detailed instructions and options, explore the comprehensive section on Playing Slideshows.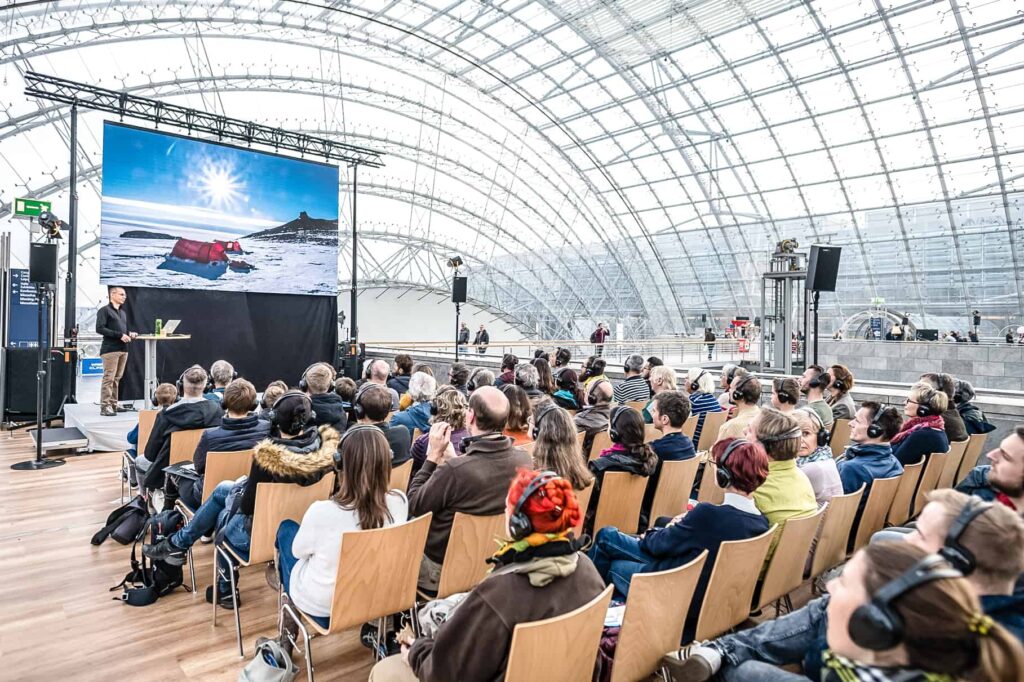 To reach an even broader audience, FotoMagico provides various formats suitable for sharing your slideshows on the internet, including popular platforms like YouTube. Dive into the Sharing Slideshows section to discover the multitude of options available for sharing your creative works.
FotoMagico also supports seamless transfer of slideshow files between iPad and Mac devices. Effortlessly move your projects across platforms, allowing for editing and playback on both devices. For further guidance on this convenient feature, consult the dedicated section on Transferring Slideshows.
Unlock the full potential of FotoMagico to express your creativity, engage your audience, and share your stories in dynamic and compelling ways.
System Requirements
FotoMagico for Mac
To ensure optimal performance and functionality, FotoMagico has certain hardware and software requirements. On the hardware side, it is recommended to have a Mac computer with a modern processor (such as an Intel Core i5 or higher), a minimum of 8GB RAM, and ample storage space for your media files.
As for software, FotoMagico is designed to run on macOS, with compatibility extending to the latest versions of the operating system. Additionally, it is advised to have the most recent version of QuickTime installed on your Mac for seamless playback of multimedia content within your presentations. By meeting these system requirements, you can enjoy a smooth and efficient experience while creating stunning slideshows and presentations with FotoMagico.
FotoMagico on iPad
FotoMagico offers a mobile version specifically designed for iPads, allowing you to create stunning presentations on the go. To run FotoMagico smoothly on your iPad, it is important to ensure that your device meets certain requirements.
You will need an iPad running iOS 14 or later, as FotoMagico is compatible with these operating system versions. Additionally, it is recommended to have a recent iPad model with a capable processor and a sufficient amount of available storage space to accommodate your media files. This will ensure a seamless and enjoyable experience while working on your presentations. By meeting these requirements, you can take advantage of FotoMagico's powerful features and create impressive slideshows and presentations directly from your iPad, unleashing your creativity wherever you are.