Integrated Workflow with Apple® Photos,
iCloud Library and Adobe® Lightroom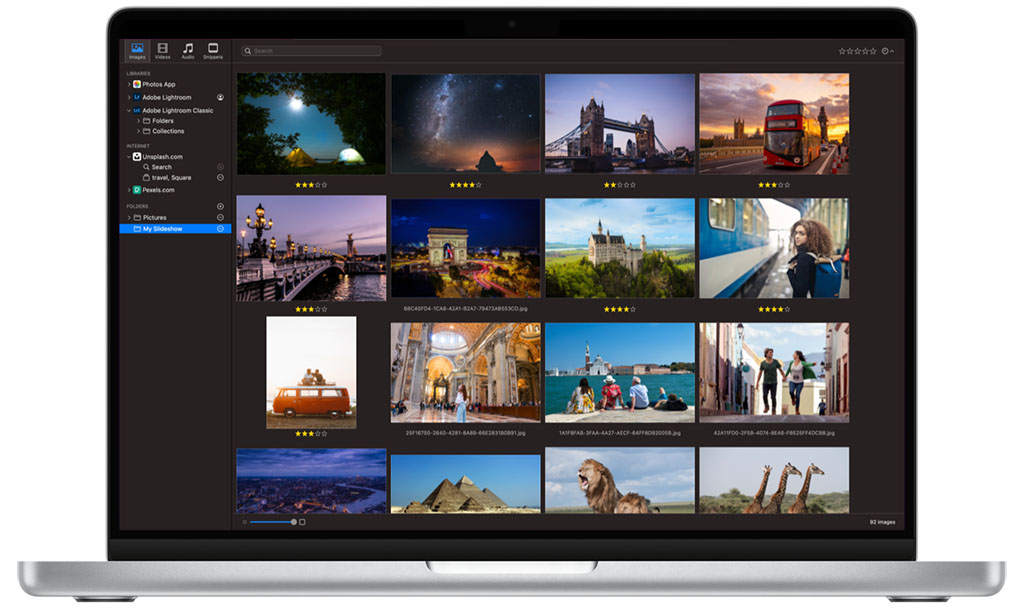 The new
media browser
accesses various sources, Apple
Photos App
, iCloud Photos Library,
Music App
, Adobe Lightroom CC and Classic, Finder folders, or free stock services like
Unsplash.com
and
Pexels.com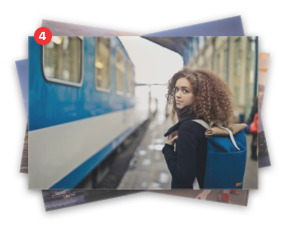 Unlock the Media Browser Window to place it
on your 2nd screen for a fluent workflow.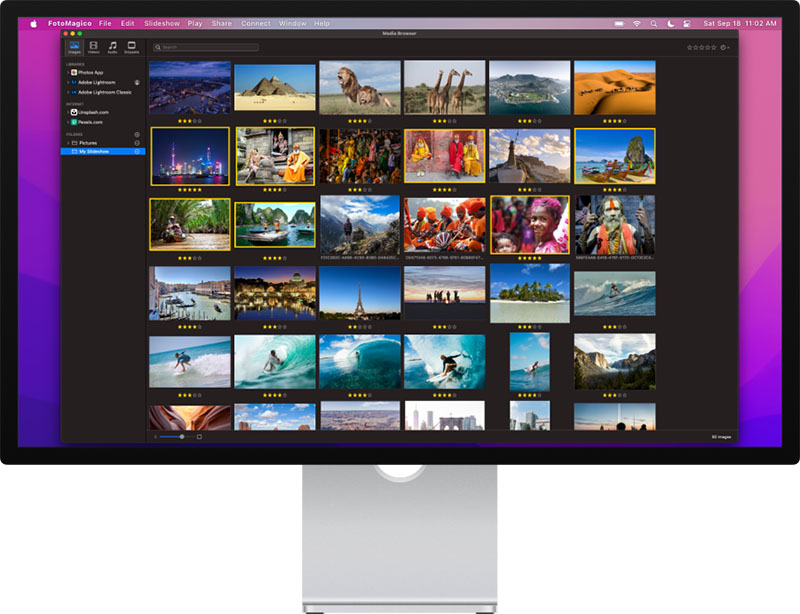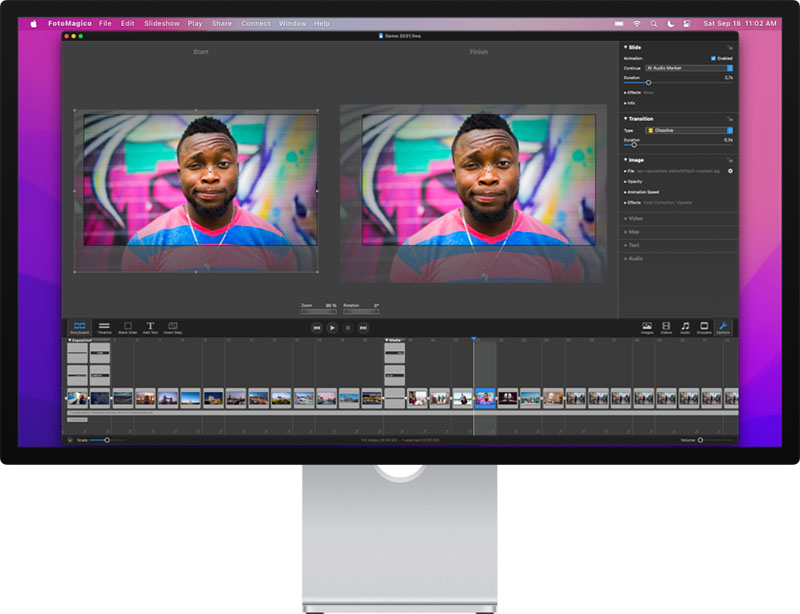 How to work with the new Media Browser?
The new media browser accesses various sources, Apple Photos App, iCloud Photos Library, Music App,
Adobe Lightroom CC and Classic, Finder folders, or the free stock libraries Unsplash.com and Pexels.com
Click on the sorting icon in the top right corner of the search bar to sort the media files according to certain criteria, e.g. capture date, filename or rating for images, or artist, album, genre for music.
In the Audio tab of the new Media Browser you find everything related to sound. Your DRM-free music can be found there.
Starting with FotoMagico 6.2 music snippets can be found in the Royalty Free Music section.
Have you ever visited a landmark, a famous place and the weather turned down your photography plans? Or you are just not a drone pilot but still love to add a drone shot into your slideshow? 
With Unsplash.com and Pexels.com two free stock libraries are directly accessible from within the media browser. FotoMagico even takes care of adding credits at the end of the show. 
Adobe Lightroom Users can now access Lightroom Classic and Lightroom CC from within the new media browser. 
To login to your Adobe Lightroom CC account, click on the person icon next to Adobe Lightroom, and follow the instruction. 
The new Snippets tab contains your installed FotoMagico Addons, our FotoMagico Snippets. 
Browse and choose which works best for your slideshow. 
Choose from the main menu FotoMagico > Connect >Download Snippets and get the free addons.