Elevating Storytelling with
Peakto™ and FotoMagico™
Simply drag and drop your photo selection from Peakto™ to FotoMagico™
Simply drag and drop your photo selection to FotoMagico Easily choose your photos within Peakto to lay the foundations for your slideshow and pop them into FotoMagico. Fine-tune to perfection, all in a breeze with FotoMagico.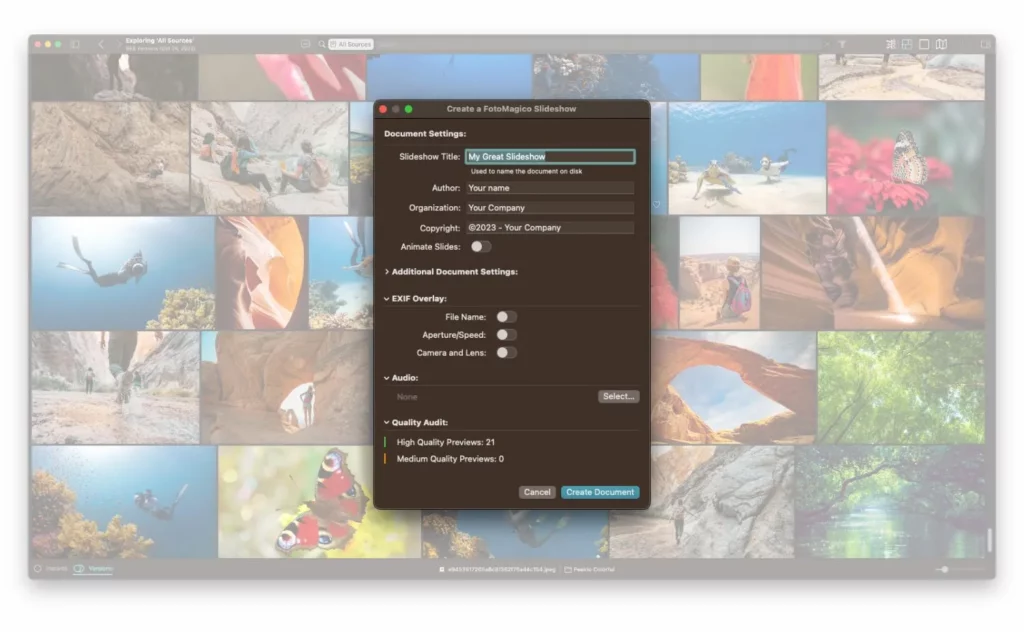 Simply drag and drop your favorite photos into the special work folder for FotoMagico in Peakto, and watch as a stunning slideshow comes to life in FotoMagico. Creating stories has never been this fun.
Apply pre-setting in Peakto and showcase your photo details like lens and ISO. Add smooth transitions, catchy titles, and groovy tunes. Fine-tune in FotoMagico.
Simply Smooth!
Share easily in high-resolution
video or Instagram stories
Is your story ready? Let's spread the magic! With FotoMagico, easily share your moments everywhere – from Instagram to YouTube, to mobiles. Tailor your video's size and speed, and then let the show begin!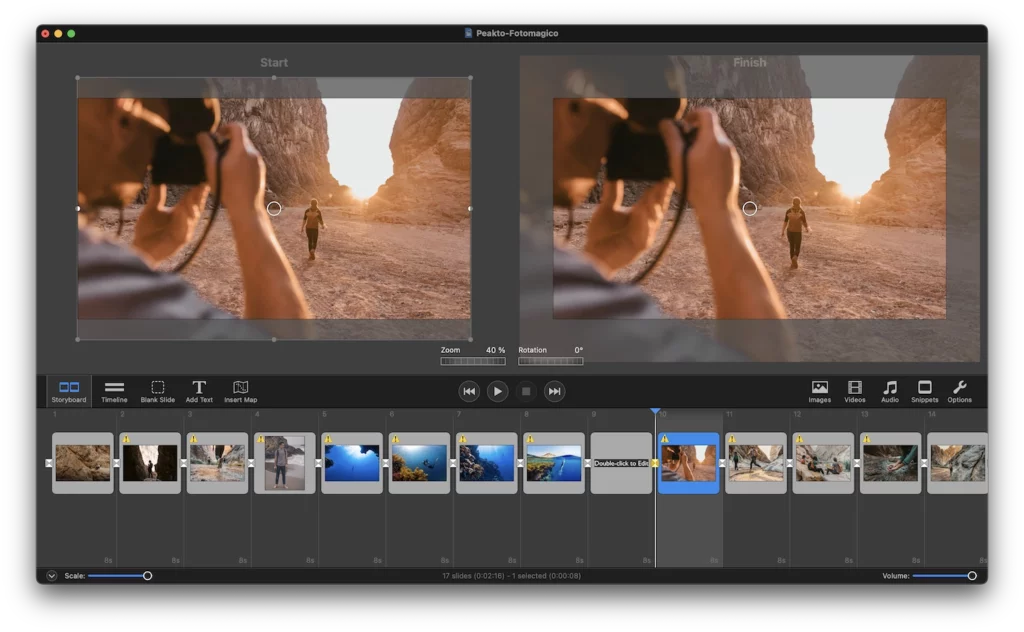 Create your first slideshow
Matthieu guides you through a simplified image selection process that will help you create compelling slideshows in just a few minutes.
Peakto will carefully catalog all your FotoMagico projects
Keeping track of your slideshows is a breeze regardless of their location. You can easily access all your FotoMagico-created slideshows visually and even craft new ones from any image.