Impress with the
slideshow of your life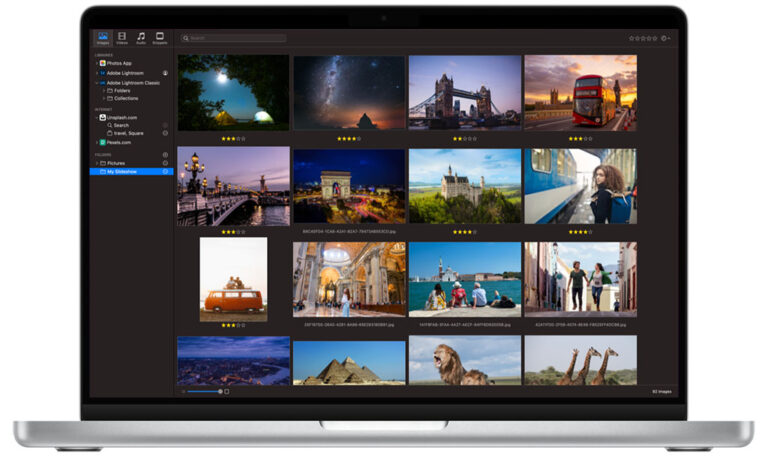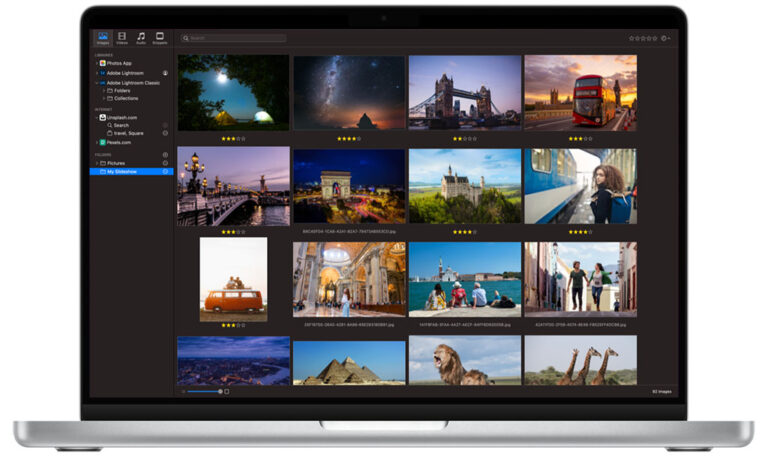 FotoMagico™ 6

The Slideshow Maker for Mac and iPad
...a slideshow tells more than 1.000 words.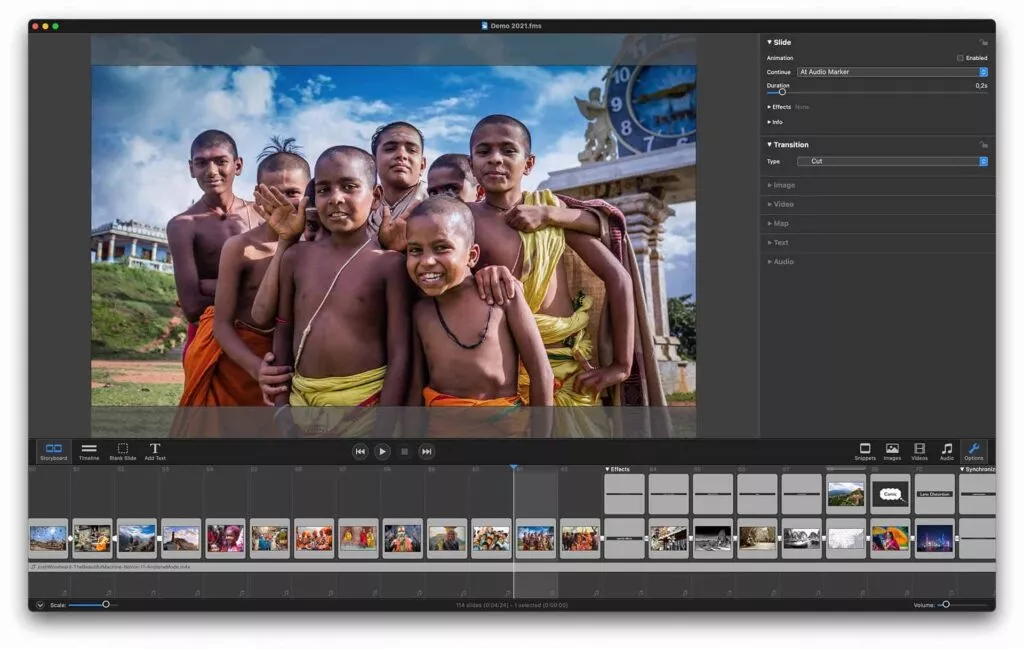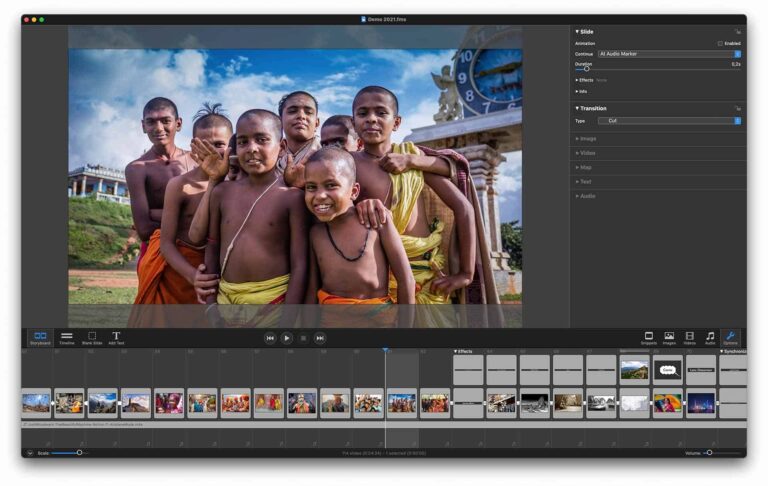 #1 Slideshow Editor for Photographers
"For more than ten years, FotoMagico has allowed me to create extraordinary stills in motion for my documentaries. I use it everyday."
Adjust your image settings easily for colour grading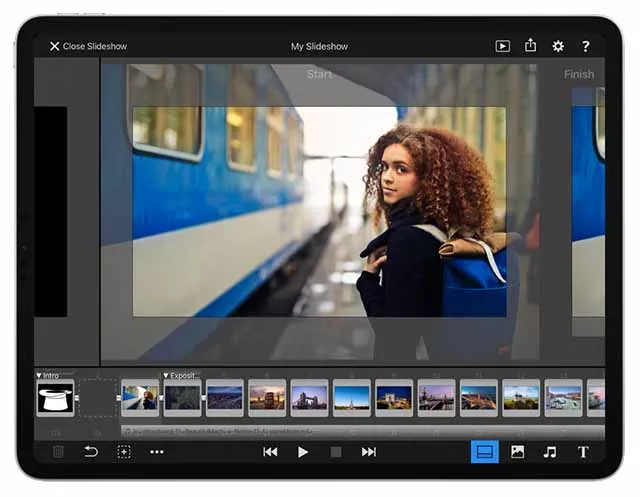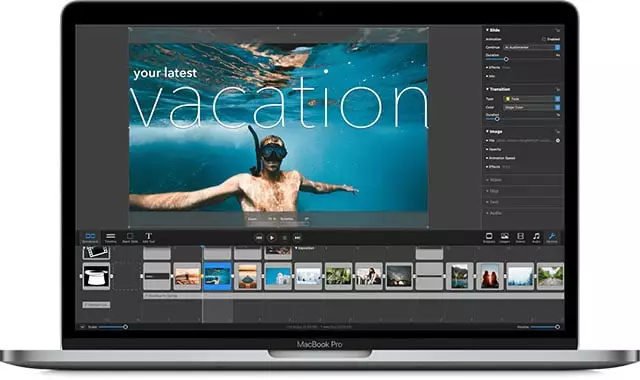 One subscription,
two apps included.
FotoMagico 6
combines Mac and iPad
into one slideshow maker experience.
Combine photos, videos, maps
and music to tell your story.
FotoMagico is designed to unleash
your creativity without distracting you.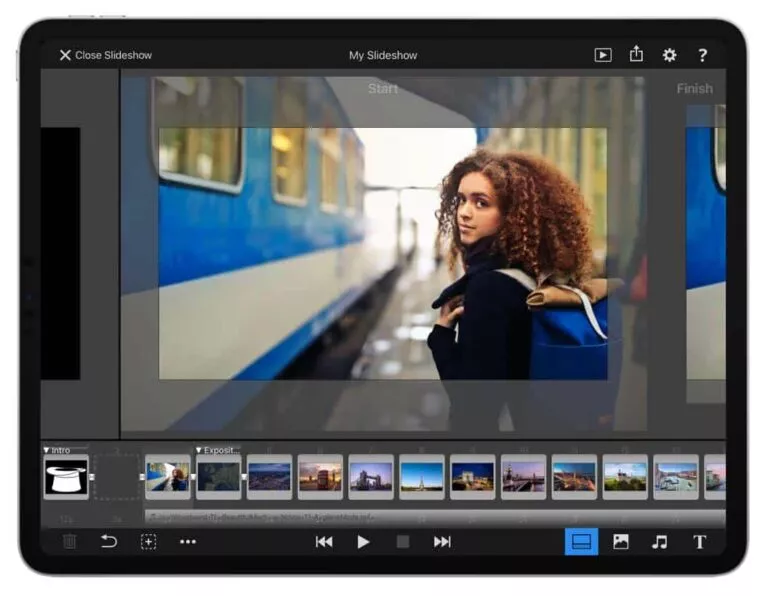 Present your slideshow online, offline or even on your iPad. Create unforgettable moments and impress with animation of photos, videos, maps, transition and sounds. 
Create you project in the resolution you want HD, 4k or even 8k ? FotoMagico can handle this and only the power of your current computer hardware limits your dream resolution. 
Compose your photos and videos into compelling slideshows
Got an idea for a slideshow?
Drag images and movies from your library into FotoMagico's storyboard. If you change your mind about the sequence order, drag your media files into the arrangement you want.
Want to add a transition?
Click the options icon, select your favorite transition from the drop down menu. You can create an impressive slideshow in a few clicks.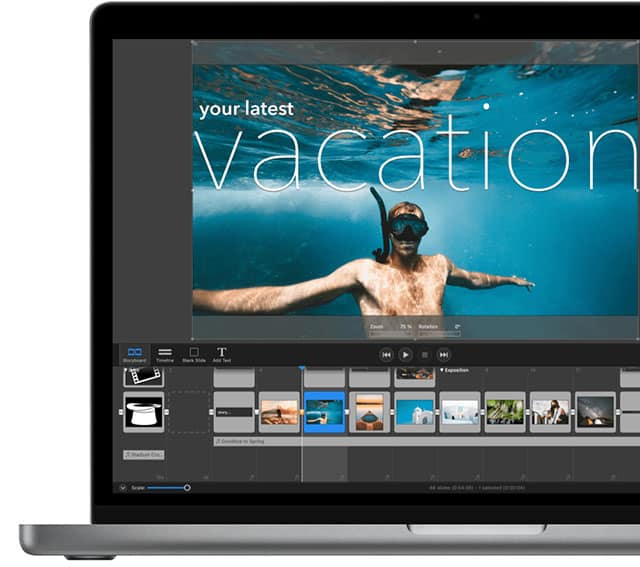 As a photographer, you want to make great pictures that tug at your audience's emotions. FotoMagico allows you to flow those pictures freely into a slideshow and to mix them with movies to impress your audience. Sound is just a drag and drop away, too.
FotoMagico gives you sophisticated shows with sound and high-end transitions in minutes. Like the Mac and iPad itself, it never stands in your way.
Store your slideshows on your iCloud Drive to keep them synchronized between iPad® and Mac®.