Comic Effect in FotoMagico
Unveil the cinematic allure of Film Noir in your
slideshows with FotoMagico's new Comic Effect.
Dive into the mysterious world of Film Noir and give your photos a touch of cinematic charm. With FotoMagico's brand-new Comic Effect, transport your viewers straight into a black and white crime thriller comic – effortlessly.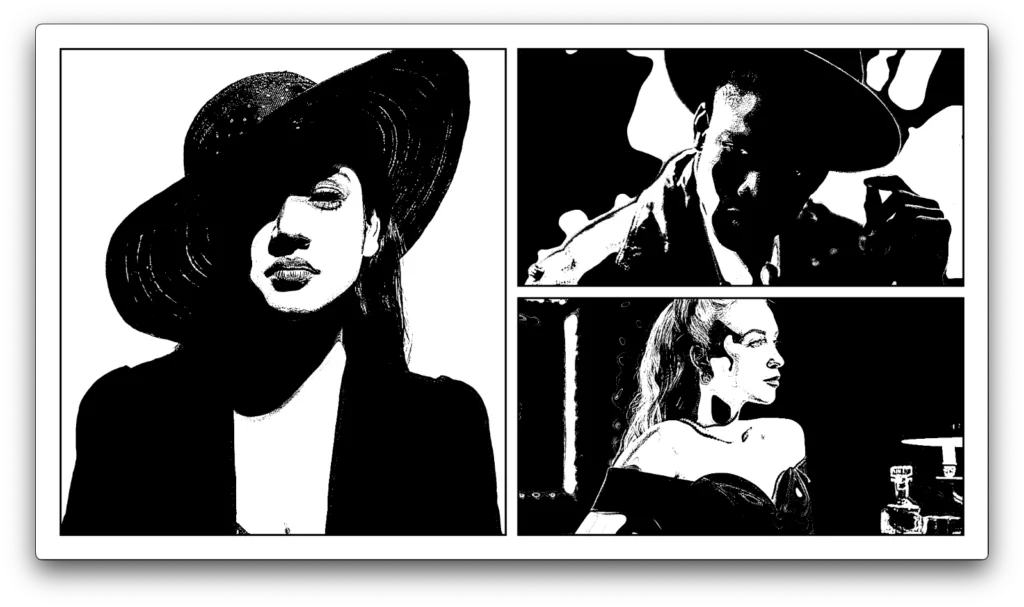 Seamless Integration, Remarkable Results
With just a few clicks, transform your photos into striking black and white comics reminiscent of the classic Film Noir era. Whether it's a narrative slideshow, an evocative photo album, or an immersive video, the Comic Effect is your key to creating compelling visuals that hook your audience from start to finish.