Exciting new features come with the latest update of FotoMagico 6.2
Integrated Workflow with Apple® Photos,
iCloud Library and Adobe® Lightroom

The new Media Browser can be placed onto a second screen.


The new media browser accesses various sources, Apple Photos App, iCloud Photos Library, Music App, Adobe Lightroom CC and Classic, Finder folders, or free stock services like Unsplash.com and Pexels.com.
Read everything about the new Media Browser here.
Wireless Presenter Support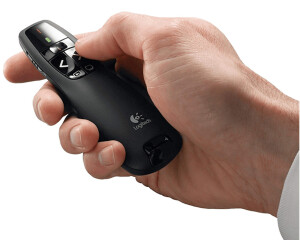 Wireless presentation remote controls are essential for the vast majority of presentations. FotoMagico now supports the MS PowerPoint standard of wireless presenters. 
Download Update
💰 – Do I need to pay for the update? 
No ! Every Update is included in your subscription plan – always. 😁
How to get the newest version?
Turn on automatic download – to stay always updated (highly recommended).
macOS
Since we have two resellers of our macOS-based software, 1st Apple® AppStore® and 2nd FotoMagico® Fastspring® Store – you need to download the update from the store of your purchase.  Or just turn on the automatic updates to make things easier for you. FotoMagico will then use the correct to update path. 
How to use the new Media Browser?
The new media browser is available in the sidebar of a FotoMagico window. However, if you select "Media Browser" from the "Window" menu, you can open the media browser in a larger standalone window that can be moved independently from the main FotoMagico window.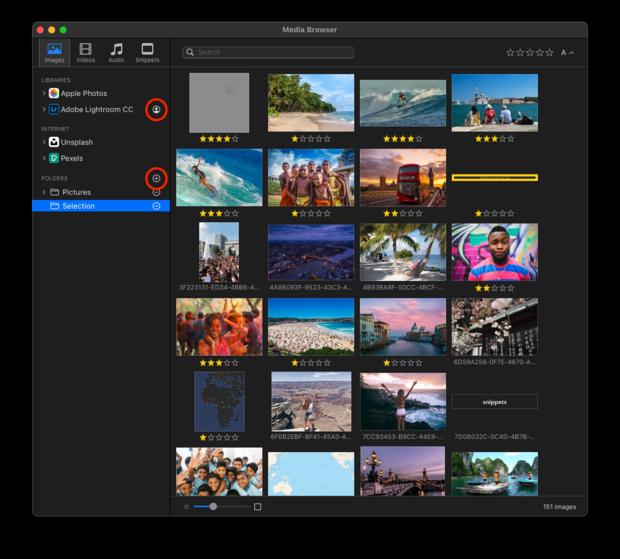 The new media browser implements many feature requests from FotoMagico users. Additional sorting and filtering options are now available. Adobe Lightroom CC & Lightroom Classic support is now available.
Click on the person icon next to Adobe Lightroom CC to login to your Adobe account. To add new Finder folders, click on the circled ⊕ button. To remove a folder again, click on the ⊖ button.
Music snippets are relocated into the Audio tab of the new media browser.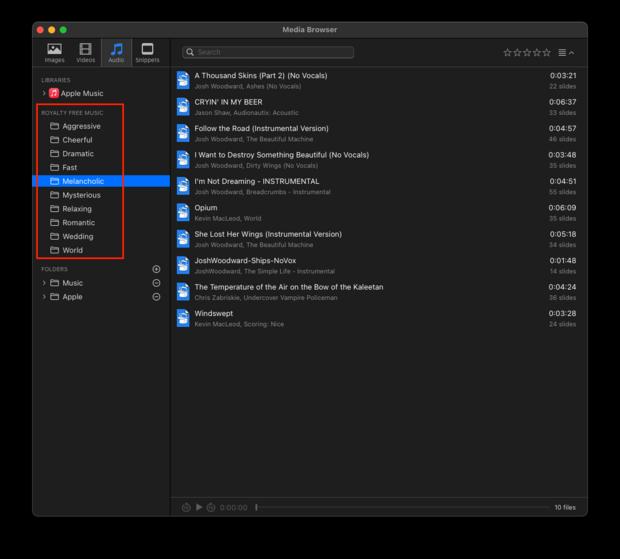 To help you to create better slideshows, we have added direct search capabilities for the free stock websites Unsplash.com and Pexels.com. You can enter any search term (e.g. "Paris") to download free images to be used in your slideshow. Especially useful if you are missing an image in your own library which is needed to tell your story. Both Unsplash.com and Pexels.com support filtering by aspect ratio, orientation and color style. Click on the ⊕ button to permanently save a search result. When you drag a thumbnail to the storyboard the full-res image get inserted into your slideshow.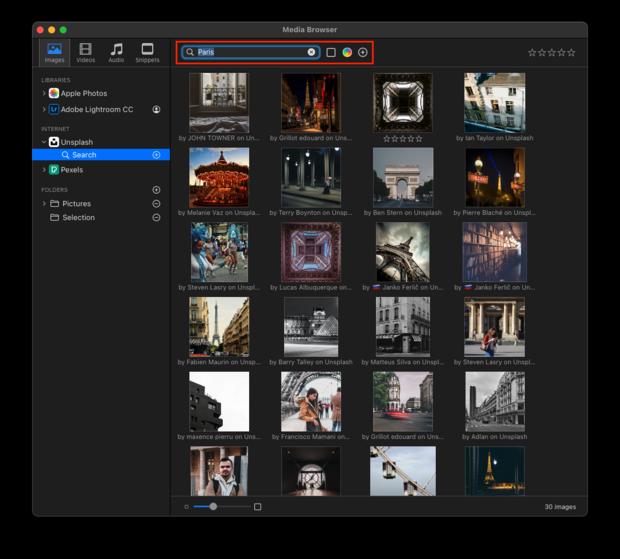 Right-clicking a thumbnail shows a context menu with Get Info. This will show a popover with metadata about a media file. This popover will often contain hyperlinks to the original media file. In the case of remote content from the internet, this will link directly to the webpage where the media file originated.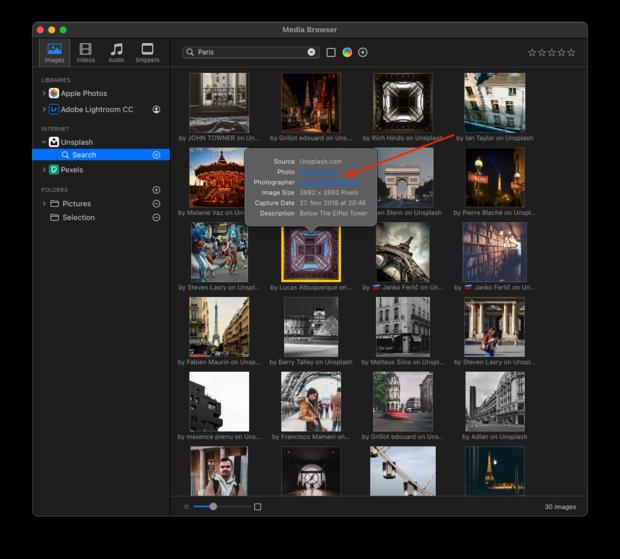 When using free images and videos from Unsplash.com or Pexels.com we recommend that you give the authors of those images credit at the end of your slideshow. To make this easier, we add new text placeholders. When using these placeholders in a text layer, the correct credits will automatically be inserted.