One of the most important stages of planning your shoot is creating storyboards, as it helps you to focus on your content and gives you a direction.
What is a storyboard?
In photography, storyboarding is a tool, which is used when you want to shoot a series of images or videos, that need to fit together cohesively and tell a story visually. It also contains information about the scene, location, and description of any action taking place. It also has information about camera equipment or techniques that will be required.
A storyboard is a graphic representation of how your video will unfold, shot by shot. It's made up of a number of squares with illustrations or pictures representing each shot. There are also notes about what's going on in the shots.
A storyboard is your roadmap when you make a video. Like a script, your storyboard visually guides you throughout the production process. By planning your video, you know which shots you need to create and how to create them when filming begins. You can get others' feedback early on and make simple adjustments to your storyboard, rather than making major changes while filming.
An example of this could be a fashion shoot with a vintage theme. Or a layout of a lifestyle shoot featuring a picnic for the summer edition of a lifestyle magazine.
Reasons for creating storyboards before a shoot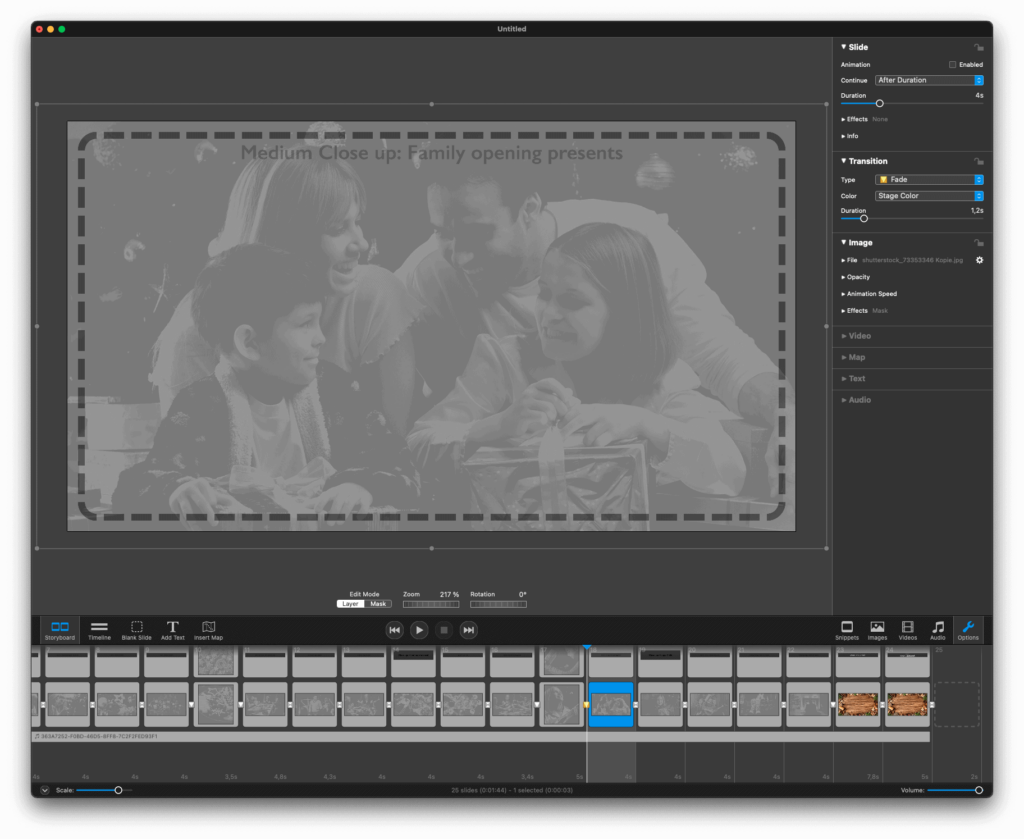 1. Best tool to share your vision with your team
A visual aid makes it much easier for you to share and explain your vision for your shoot with others. We've all had experiences where we were trying to explain something and the other person just can't see your vision. If you have a storyboard, you can show people exactly how your shoot is going to be mapped out and what it will look like. This makes it much easier for other people to understand your idea and everyone can work cohesively.
2. Helps manage your production better
If you storyboard a shoot beforehand, it will be much convenient for you to create a production plan for your shoot, including all the shots you'll need, the order that they'll be laid out, and how the visuals will interact with the script. The video storyboard is a starting point or suggested throughline around which you can plan your coverage (all the angles you will shoot of a scene). This really comes in handy when you're making your video, as it ensures you won't forget any scenes and helps you piece together the video according to your vision.
3. Saves your time
While it may take you a little while to put your storyboard together, in the long run, it will save you time in revisions later. Not only will it help you explain your vision to your team, but it will also make the creation process go more smoothly. Also always remember that it is much easier and less time-consuming to make revisions to a storyboard than a video.
4. Creating storyboards can help your business
Get buy-ins from stakeholders by presenting a roadmap of your photo or video shoot. While a script can help others conceptualize your video, the visual nature of a storyboard is often a more effective way to bring it to life in pre-production. Sharing your storyboard early on in the process will ensure collaborators and decision-makers understand your vision and make them much less likely to put up a fight down the line.
5. Streamline production
Creating storyboard forces you to work out a lot of details of your video ahead of time — what shots you want, what order they'll go in, what props or tools you need, etc. Storyboarding might also help you realize that you're missing a key piece of logic or dialogue in your script, or that your visuals don't tie together as cohesively as you thought. Identifying and working through these problems before you start creating your video will prevent wasted effort later on.
Creating storyboards with FotoMagico Snippets
Ultimately, a storyboard is a series of images representing each frame of your video. How you put the storyboard together, and how much detail you add, is up to you. You can do it on paper, in a word processing program, or using specialized software like FotoMagico.
The new FotoMagico 6 comes with a variety of free addons called FotoMagico Snippets helps you to tell your story in the best possible way. One of the free snippets that are very helpful for photographers is storyboard snippets. It is a perfect tool for creating storyboards before a photo shoot.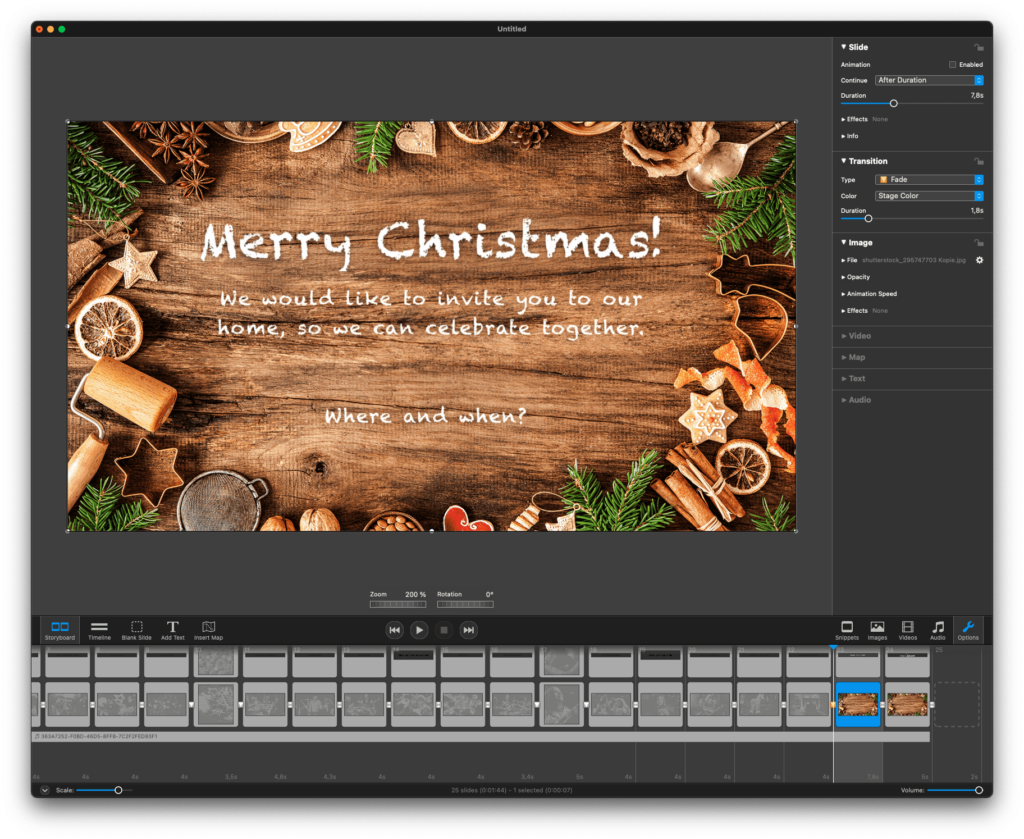 Christmas storyboards available with FotoMagico 6
The new FotoMagico 6 comes with exciting new Christmas storyboards which will help you to better plan your family vacations and also capture it to create beautiful stories. Download the latest version of FotoMagico here