FotoMagico: Unleash Your Storytelling Potential
FotoMagico is a powerful application that empowers users to create, play, and share captivating multimedia slideshows. Designed as a versatile storytelling tool for all, FotoMagico allows you to seamlessly combine images, videos, maps, text, audio, and "snippets," pre-defined components, to craft your unique narrative.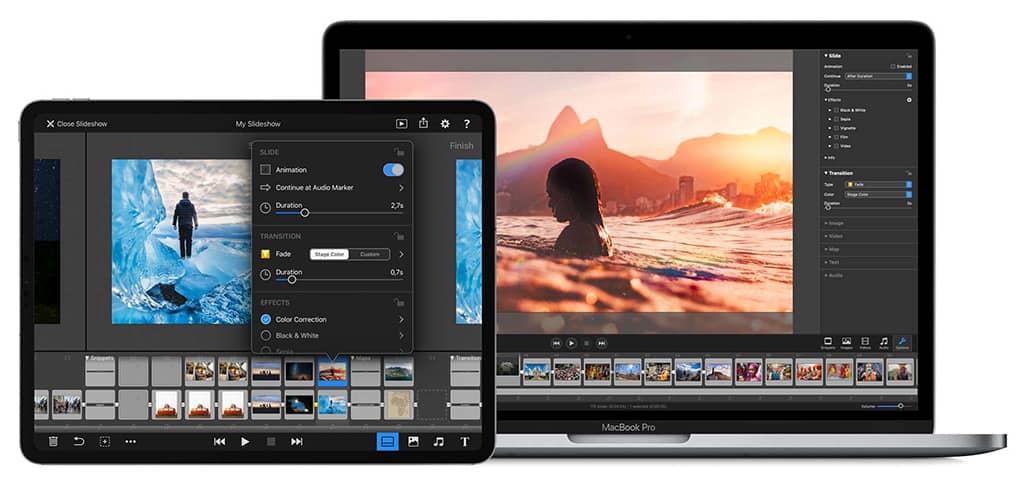 Presenting your slideshow live to an audience is a key feature of FotoMagico. You have the flexibility to present your slideshows directly on your computer or connect to an external screen or projector using cables or AirPlay. For detailed instructions and options, explore the comprehensive section on Playing Slideshows.
To reach an even broader audience, FotoMagico provides various formats suitable for sharing your slideshows on the internet, including popular platforms like YouTube. Dive into the Sharing Slideshows section to discover the multitude of options available for sharing your creative works.
FotoMagico also supports seamless transfer of slideshow files between iPad and Mac devices. Effortlessly move your projects across platforms, allowing for editing and playback on both devices. For further guidance on this convenient feature, consult the dedicated section on Transferring Slideshows.
Unlock the full potential of FotoMagico to express your creativity, engage your audience, and share your stories in dynamic and compelling ways.